VIG Spotlight: Natalia Flores
Groomers around the world inspire us. Their passion for pets and business consistently set the bar for the industry, which is why we'll be featuring stories from VIGs - very important groomers - like you. This month's spotlight features Natalia Flores, owner of Dog Fashion Grooming, in Glendora, California.
GC: Tell us your grooming story.

NF: I started grooming when I was 14 years old, and I fell in love with this career. Now, I'm 29, own three mobile vans, have an amazing team and want to start improving even more on my grooming skills.

GC: Can you tell us more about Dog Fashion Grooming?
NF: I started Dog Fashion Grooming because I had my princess on the way. As a teen mom, life can be extremely hard because you're still a child yourself. I had to grow up rapidly. My kids have been a huge part of why I had to fight and grow.

Depending on the day and cities we're serving, my team and I groom 10-12 dogs a day.
GC: What are the benefits of mobile grooming?
NF: The benefits of mobile grooming are the one-on-one experience the pup gets and the amazing feeling of returning the pup to its owner as soon as they are done. In a salon I would have major anxiety thinking they are done being groomed and mom or dad still isn't here to pick up the pup.
GC: What interested you about becoming a groomer?
NF: I think what I love about grooming is helping pups that are afraid of grooming and eventually they change on the grooming table. They become more comfortable and okay with the whole process.
GC: Do you have a favorite breed to groom?
NF: My favorite breed is Poodles and anything curly!
GC: What is your favorite thing about being a groomer?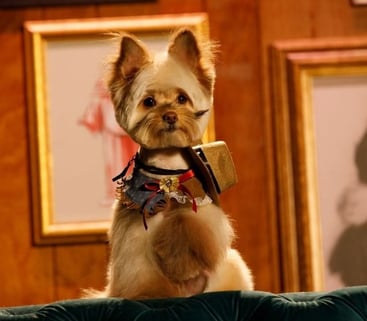 NF: My fav thing about being a groomer is the transformation you create with hair!
GC: What is the best piece of grooming advice you've received?
NF: Take care of your body so you can groom for a long time!
GC: What would you say to someone interested in becoming a groomer?
NF: I would say to work under someone and see if you like it first!
GC: Is there anything else you'd like to add?