Groomer Spotlight: Kristie Stewart
Groomers around the world inspire us. Their passion for pets and business consistently set the bar for the industry, which is why we'll be featuring stories from groomers like you in our monthly Barkmails. This month, we caught up with groomer Kristie Stewart , owner of Animal Arts in Carmel, Indiana.
GC: What interested you in becoming a groomer?

KS: I wanted a career with animals that didn't require a college degree. The grooming industry has been my perfect fit since 1988.
GC: Tell us about Animal Arts.
KS: Our family started Animal Arts in 1982, and for over 10 years we were the first and only state accredited pet grooming school in Indiana. Today, we are a grooming salon with six amazing stylists, and we specialize in scissoring and dogs in coat. We have an amazing clientele and are located in prestigious Carmel, Indiana.
GC: What is it like to own your own business?
KS: Being able to maintain the standards of grooming and customer service as a business owner is fantastic. I also love being able to impart my experience assisting others in this industry. I've held many seminars with guest speakers, I've obtained my NCMG status and I love helping many other groomers seek further education or certifications.
GC: Do you have a favorite breed to groom? If so, why are they your favorite?
KS: Poodles, hands down! I have owned, shown and lived poodles since 1988. I currently have five personally. I have learned so much over the years grooming poodles.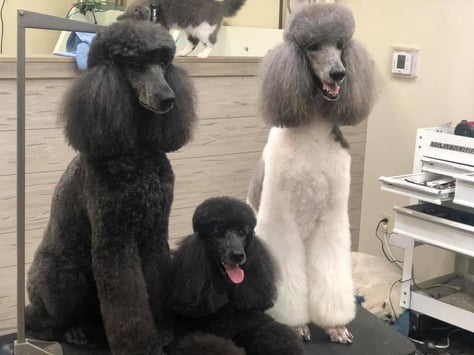 GC: What is your favorite part about being a groomer?
KS: My favorite part is seeing a difficult, aggressive or terrified dog become comfortable with me and the grooming process. It takes time and dedication, but it's so rewarding!
GC: What are your go-to products and/tools?
KS: There are so many amazing products and tools, it's difficult to name just one. I think the Wahl Bravura Clipper was such a game changer for me and still is an absolute must!
GC: What is the best piece of grooming advice you've received?
KS: That's tough. What comes to mind still today that someone told me years ago in a seminar is: "Just do your best for today."
The ever-changing circumstances dealing with live animals and so many factors taught me early on to understand it's ok to not be perfect with every dog, every day. Just putting forth my best is what matters, and improving comes naturally.
GC: What is your top grooming tip?
KS: Prep work is the FOUNDATION of any groom. Be sure that dog is clean, flawlessly blow dried, brushed and coat conditioned. You cannot cut corners with prep work.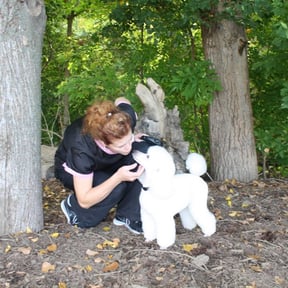 GC: What would you say to someone interested in becoming a groomer?
KS: It is not for the faint of heart. You must have lots of passion and compassion.
GC: Why do you choose to shop with Groomer's Choice?
KS: The shipping is always fast, and anyone I speak to has always been so helpful and friendly. I'm a bit old school and often call my orders in. It's always a great experience.
GC: Anything else you want to add?
KS: This industry of pet grooming has been such a blessing to me and my family in so many ways. I feel fortunate to have a career I still love, even after 33 years! The relationships I have developed with the dogs and clients have been the reason I still love grooming.
Keep up with Kristie and Animal Arts on Facebook.
---
Are you a dog groomer or pet professional? Want to be featured in a future Groomer's Choice blog post or catalog? Submit your grooming story! 💜