Groomer Spotlight: Brandy Fink
Groomers around the world inspire us. Their passion for pets and business consistently set the bar for the industry, which is why we'll be featuring stories from groomers like you in our monthly Barkmails. This month, we caught up with Brandy Fink, groomer at Sioux Nation Pet Clinic in Sioux Falls, South Dakota.
GC: Tell us your grooming story.
BF: When I was about 15 years old, I started grooming our family poodles. In February of 2010, I worked at PetSmart as a bather for about a month. After that, PetSmart sent me to their grooming academy where I was trained under a groomer (Eloise), who at the time had been grooming for 25 years. After working at PetSmart for just over two years, I made a career change to Sioux Nation Pet Clinic, in Sioux Falls, South Dakota, and have been there since June 2012.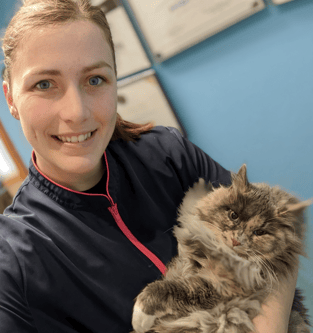 GC: What is your favorite part about your job?

BF: Being able to see the dramatic before and afters of pets in desperate need of grooming care, especially being a veterinarian groomer. Being able to offer a safe and professional environment for pets.
GC: What additional responsibilities do pet groomers who work in a veterinarian environment have?
BF: We have a clientele base of pets that sometimes have behavioral challenges. They may require extra time or need sedation to be safely groomed, which provides safety for the pet and us.
We also get referrals from other grooming centers in town if a pet has health issues that we can more closely monitor in a vet clinic.
GC: What is your top grooming tip?
BF: If you do not start off with a good base, your finished groom will not be as crisp as you would like. You have to start off with a clean and dry coat that is blown out straight to get an even, clean finished groom.
GC: What's a grooming myth you wish was debunked?
BF: Cats don't need baths/grooming. They absolutely do. They are covered in saliva, not to mention litter, dirt and oils.
GC: What are your go-to products and/or tools?
BF: Slicker would be the Kenchii soft in the medium size; everyday comb is Andis Finishing Comb; cordless clipper is either the Wahl Bravura or Artero Hit; favorite shampoos are from BatherBox, The Coat Handler and Bark2Basics; and I love the Bark2Basics Salon Scents colognes. (My favorite is Sweet Italian Lemon and Sugarcane.)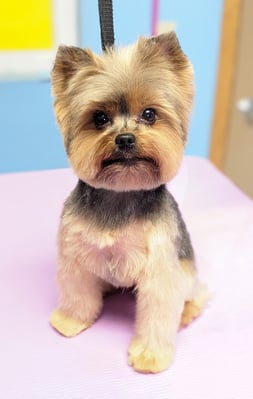 GC: Why do you choose to shop with Groomer's Choice?
BF: My first grooming tool package came from Groomer's Choice in 2010 when I started out, and I haven't looked back. They offer quality products at a quality price, with a wide variety of products and brands to choose from. Their customer service is honestly hands-down second to none.
GC: What would you say to someone interested in becoming a groomer?
BF: It's not all fluffy and cute all the time. You have to be ready for bites, scratches and any bodily fluid you can possibly think of that could come from them.
GC: What is the best grooming advice you've received?
BF: Make sure that your pets are squeaky clean and thoroughly dried. Also, get yourself a good finishing comb!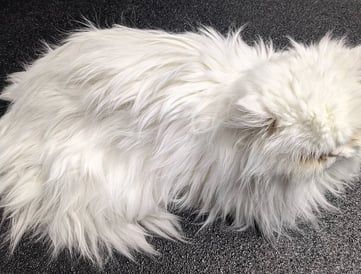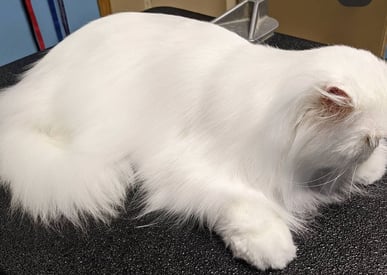 Keep up with Brandy on Instagram, Facebook and TikTok.
Want to read about more groomers?

Sign up for our Monthly Barkmail!🐶

Are you a groomer? Want to be featured?

Submit your grooming story! 💜